By Ricinda Perry
As a working mom, I find myself saying there are not enough hours in the day almost every day.  Unfortunately it has taken me two years to figure out the success of keeping it all together.  I'm a Christian, and the most important task I have every day is to find a moment to pray and a moment to read the Bible.  For some moms (and dads) this is something you can do earlier in the morning before your bundle of joy awakens and the shower calls for you to get ready for work.  For others of you, like me, my bundle of joy awakens at 0600, and I just cannot get up early enough to pry open my eyelids and read.  Oh how I wish I could start my morning with that cup of coffee and take a quiet moment with the Lord, but it is not going to happen.  The day is too busy with emails, phone calls, meetings, my child  begging for tea parties, getting dinner planned and ready, and squeezing in some kind of exercise for me to "jam in" my Bible time.  Fortunately I found that I can REFUEL at night just before bed.  HOW?
Boundaries and conscious decision-making got me there.  The easy part:  I consciously decided that I was going to take time for me and my Creator to meet.  Now for the creatively challenging part:  I had to set boundaries to get there.
It's funny how everything is connected.  One night I had a brief talk with my husband.  Our communication was becoming limited to our workday and our daughter's life experiences of the day.  I noticed we were both becoming withdrawn toward each other … exhausted and self-absorbed in the stresses we carried.  When we had this talk, I gathered the courage to find out why he and I were "disconnected."  Dating, we couldn't get enough of each other. Before the baby, we spent long evenings chatting about all kinds of dreams and ideas. After the baby, not a whole lot.  As it turns out, we needed a window of time for us every day.  AND NOW FOR THE BOUNDARIES.
The solution for our disconnect started with setting boundaries for my young daughter.  Too tired to force her to bed, we were allowing her to tell us (through her irritability) when she was tired.  The result was that we became more drained waiting on her fits to grow into exhaustion so that we could take her back to her room and start our thirty to forty-five minute night routine.  [Was my spouse right to feel cheated that my daughter had me all day, and then another 45 minute window of alone time before bed?  Of course!  And I wanted that time with my spouse too.]  The first boundary we set was to get our daughter ready at 8:00 every night and have her in bed and finished with her night routine by 8:30.  This gave us at least two hours of alone time.  Suddenly I found that I had an overwhelming amount of free time!
Boundary #2 – Shut down the house, and move into the bedroom.  It's overwhelming looking at all the distractions in your living room/kitchen when you suddenly have some free time.  Computers are blinking for your attention. Those dirty counters are yelling out for a wipe down. Toys are suddenly popping up everywhere.  A phone call to that friend comes to mind.  Ladies, all of this will wait.  Unless it is a life-threatening situation, let the dishes go.  Leaving my daily world behind for time with my spouse was a game changer.  Unexpectedly all those distractions disappeared, and it was just me and my husband in our bedroom where we could talk.  This takes me back to the main focus of my story … God time.
"God Time" and "Guy Time" became Boundary #3.  After the house is quiet and we are shut away from distractions in our bedroom, my husband and I take 15 minutes for ourselves before we start our spouse time.  I take my fifteen minutes to read the Bible, and he uses his to catch up on sports. Often our "God Time" and "Guy Time" exceeds the fifteen minutes.  The important part of this boundary is that the time is set aside, but  it does not necessarily have strict time limits (as long as there is some time for just the two of "us" – meaning me and my spouse).  My "God Time" refuels me for the demands of tomorrow, and it has helped me stay focused on what is important, while improving as a wife and mom.
After my "God Time" and his "Guy Time," we lay in bed and talk or just cuddle up to watch our favorite show on television.  It's a great end to my chaotic day full of all those juggling acts. Setting boundaries and making conscious decisions has helped me make the transition from feeling overwhelmed and disconnected to refueled and connected.
Copyright © 2012, Foundation Restoration.  ALL RIGHTS RESERVED. No reproduction allowed without written permission from Foundation Restoration and/or the author.

Congratulations to our winners … Jessica B and Jodi!!! An email has been sent to you Jessica and Jodi  from info@foundationrestoration.org, please make sure to respond to it by Friday, July 6 to claim winnings!
1 Winner will receive 2 Large Ralph Lauren Beach Towels
1 Winner will receive 2 Insulated Drinking Cups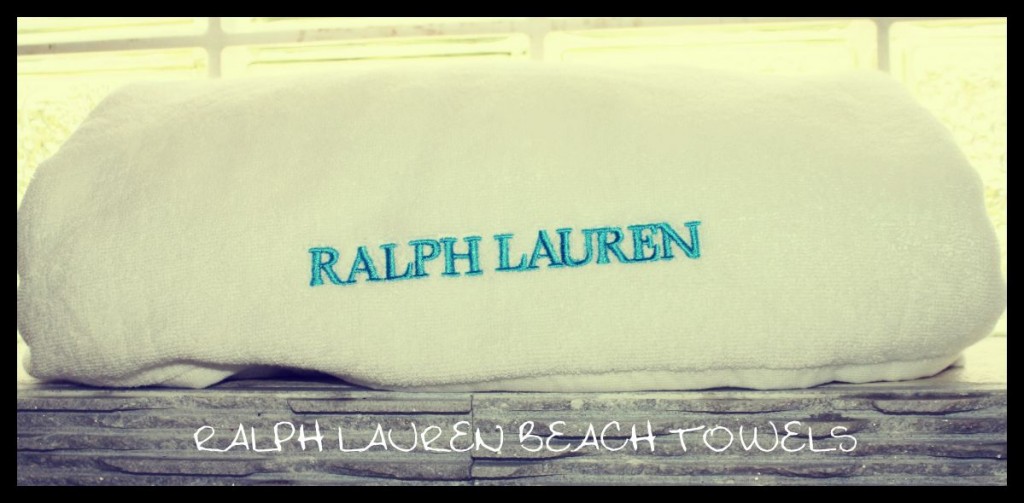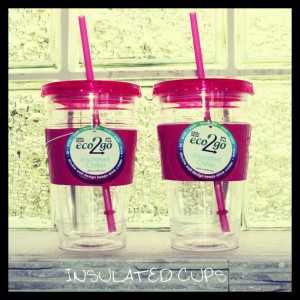 PLEASE READ INSTRUCTIONS CAREFULLY to ensure eligibility! LEAVE A COMMENT below on today's article to get entered to win today's featured giveaway (EVERYONE MUST LEAVE A COMMENT TO GET ENTERED). For additional entries do one or more of the following (each item is clickable to take you where you need to go) AND MAKE SURE TO INCLUDE WHICH YOU DID IN YOUR COMMENT BELOW!!! If you have already done any of the items listed below (for example, you "liked" us on Facebook prior to this giveaway), make sure to still include which you did in your comment below (ALL ENTRIES WILL BE VERIFIED, so please be honest)!!!
Entries must be received by Friday, July 2, 2012 at midnight Pacific Standard Time. Winners will be selected randomly and notified by email. Make sure to add info@foundationrestoration.org to your contacts to ensure delivery of the email. Winner will have 3 days to respond before winnings are forfeited. Winner will also be announced here on this post on July 2, 2012. Open only to those living in the U.S. (So sorry:()