Foreword by Ashley McIlwain
I am so excited to announce the debut of our latest feature, Family Footprints! The truth is, many of you aren't just husbands and wives, you are also parents. With that title comes a whole new dynamic and set of challenges and changes to contend with in your life, marriage, and family. It's not easy juggling and balancing it all, and that is evident in the research that suggests the strain that children place on a marriage.
While kids are an absolute joy and blessing, they are also an awesome responsibility that can leave a marriage deprived and craved for attention. Knowing that many of you are probably nodding your heads in agreement, I felt it was important to add a feature here on Foundation Restoration's website that directly addresses the challenges you are facing as a parent and spouse. After praying about finding the right contributing writer for the job, God brought me the perfect person … Ricinda Perry.
A high-powered attorney, mother, and wife, Ricinda Perry knows all about balancing it all. She understands firsthand how challenging it can be to juggle the responsibilities of these huge roles, which is why she wants to share her heart, insight, and encouragement to others relating to these circumstances. Honest, candid, intelligent, and transparent, Ricinda will be tackling some of the toughest topics related to parenting while being a loving spouse attempting to maintain a marriage and a career.
We are obviously super duper excited and blessed to have Ricinda on board and to proudly announce the debut of … FAMILY FOOTPRINTS!!!
~ ~ ~ ~ ~ ~ ~ ~ ~ ~ ~
Family Footprints Introduction
By Ricinda Perry
I brought this precious treasure home.  She was my new world.  My new focus.  My awesome responsibility.  Victoria had come crashing into the lives of me and Stephen.  EVERYTHING has changed.  Where do I start and how do I manage all of this?  New mom, wife, housekeeper, and attorney.  These job descriptions suddenly became incredibly daunting.  No longer were my Type A focus and management skills working so well.  How would I continue to keep my physical and spiritual life in check when I couldn't even squeeze in a shower?  "Refocus," I told myself … as an attorney, I learned and trained in a skill set that revolves around success and results.  Complete what you finish and win.  With that in mind, I set out to conquer all of these seemingly new demands that came from this eight pound bundle of joy.  However, after weeks on end with almost no sleep—this bundle of joy was seeming more like a sliver of joy.
How do you run the vacuum, take client calls, get a shower and dressed for everyday life, let alone attend meetings, find something to eat for you, baby and husband, and stay on top of a foreign language that sounds like one constant stream of cries at varying volumes?  EVERYTHING was falling apart.  Suddenly only one of my eyes had make-up on, and I was walking around with my shirt inside out and wearing two different shoes (on more than one occasion).  Perfection?  Success?  These were quickly slipping away from my desperate grasp.
Fast forward two years and here is what I have learned:  Married working moms cannot do it all, and your priorities and boundaries must be firmly set!  Join me monthly for my journey into a healthy relationship with God, my husband, my daughter, and my workplace (and yes, in that order ladies).  I'm not perfect, far from it, but I am so very content and overjoyed with the home and life God blesses me with daily and cannot wait to share my journey with you.

Congratulations to our winner … Jamie B!!! An email has been sent to you Jamie, please make sure to respond to it by Friday, July 6 to claim winnings!
1 Person will Win a Kid's Beach Towel Backpack + Popsicle Maker Kit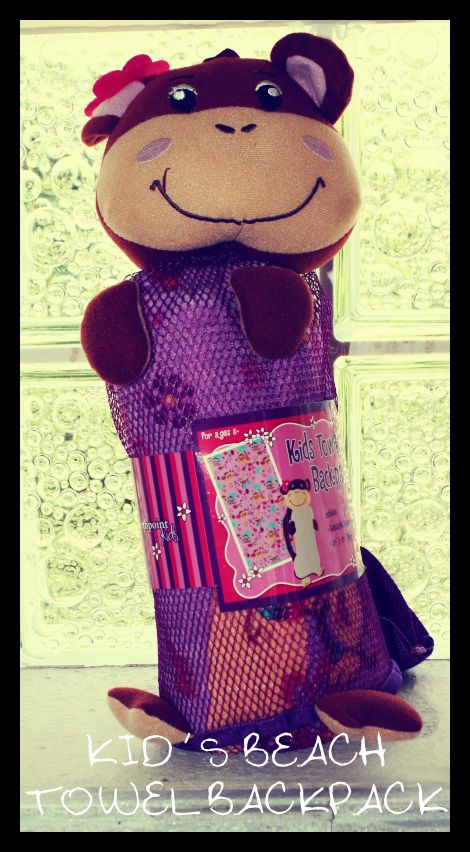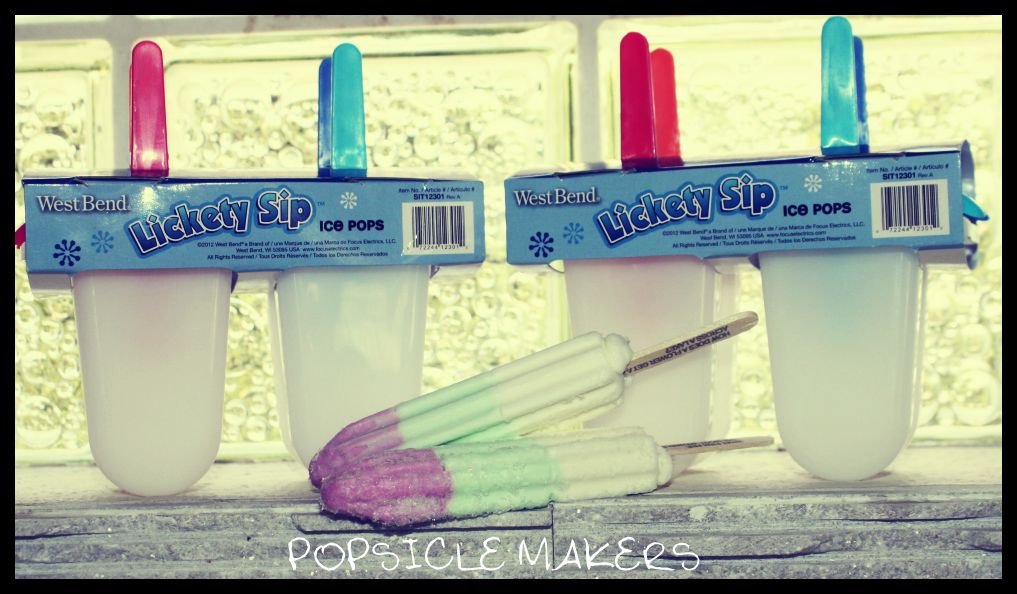 PLEASE READ INSTRUCTIONS CAREFULLY to ensure eligibility! LEAVE A COMMENT below on today's article to get entered to win today's featured giveaway (EVERYONE MUST LEAVE A COMMENT TO GET ENTERED). For additional entries do one or more of the following (each item is clickable to take you where you need to go) AND MAKE SURE TO INCLUDE WHICH YOU DID IN YOUR COMMENT BELOW!!! If you have already done any of the items listed below (for example, you "liked" us on Facebook prior to this giveaway), make sure to still include which you did in your comment below (ALL ENTRIES WILL BE VERIFIED, so please be honest)!!!
Entries must be received by Friday, July 2, 2012 at midnight Pacific Standard Time. Winners will be selected randomly and notified by email. Make sure to add info@foundationrestoration.org to your contacts to ensure delivery of the email. Winner will have 3 days to respond before winnings are forfeited. Winner will also be announced here on this post on July 2, 2012. Open only to those living in the U.S. (So sorry

)