By Ashley McIlwain
See below for our GIVEAWAY!
I remember growing up trying to juggle being a follower of Christ with obeying my parents all while attempting to find my place amongst my peers at school. It was difficult to balance all of that, and there were times where I really struggled with it all.
Doing the right thing wasn't usually the popular option, but "going with the flow" wasn't what was in my heart. People could be cruel, rude, and downright mean. I did my fair share of crying and soul searching throughout my life, particularly my school years.
When you are young and trying to figure out who you are while growing into who you want to be, it's an awkward, challenging, and sometimes confusing stage of life. You don't have the answers, but you aren't sure where to go and get them. While you don't want to care what people think, deep down you often do. You're left needing a lot of guidance and insight into managing everything that's going on around you and inside of you.
That's why I am really excited to share with you a resource that I know is going to bless and benefit young ladies navigating their formative years. God, Girls, and Getting Connected by Robin Marsh and Lauren Nelson is a wonderful book that dives into everyday issues for young woman.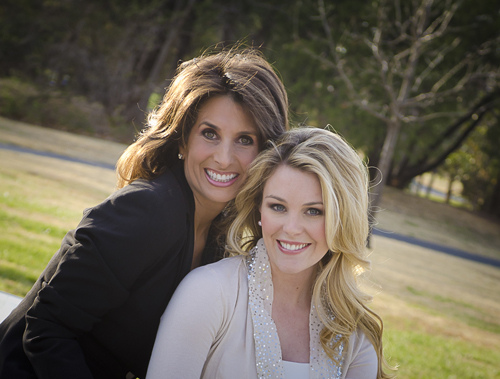 While it's broken down into four broad categories – God, identity, relationships, and life – it doesn't just skim the surface of these issues. It delves deeply into everything from drama to social media to gossiping to guys. Robin and Lauren tackle practical yet important issues that need addressing.
Speaking of Lauren, I want to take a moment to express my personal appreciation of her. God allowed our paths to cross a while back when I did an interview with her on having been Miss America 2007. Her inner beauty, kindness, wisdom, and obvious heart for God were astounding. Immediately I knew that she was a very special person being used mightily for the kingdom of God.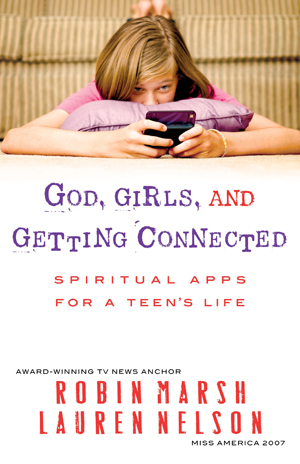 So, as we've stayed in touch, and she shared with me about her book God, Girls, and Getting Connected that was just released on February 1st, I knew I needed to check it out. Sure enough, I wasn't disappointed. Once again, Lauren's intelligence, heart, and understanding shone brightly alongside of the talented and knowledgeable Robin Marsh. Together this duo has created a must-have for all young girls.
This book of devotions is designed to answer tough, every day questions with practical and real answers straight from the Bible. The format is fun and fresh delivering God's Word like a text message straight from heaven. Taking real-life questions from girls everywhere, there is no doubt that the Scriptures, answers, and application will bring wisdom, guidance, and blessings to its reader.
You can purchase a copy of God, Girls, and Getting Connected by clicking here. For more information and a lot more pertinent resources, check out the website for Lauren and Robin's ministry, Unveiled Faces, at http://withunveiledfaces.com/. You can also connect with them on Facebook and Twitter.
Plus, Lauren and Robin have been kind enough to share a few autographed copies of God, Girls, and Getting Connected with all of you! See below for all of the details!


Congratulations to our winners: Pam Manley, Sandra Houtz, Teresa Sheroke, & Kim W.! A huge thank you to everyone who participated and spread the word as well as to our friends atWithUnveiledFaces and Lauren Nelson!!! To our winners: look for an email from info@foundationrestoration.org, and make sure to reply to it!!!
PLEASE READ INSTRUCTIONS CAREFULLY to ensure eligibility! LEAVE A COMMENT below on today's article to get entered to win our God, Girls, and Getting Connected giveaway. For additional entries do one or more of the following  AND MAKE SURE TO INCLUDE WHICH YOU DID IN YOUR COMMENT BELOW!!! If you have already done any of the items listed below (for example, you "liked" us on Facebook prior to this giveaway), make sure to still include which you did in your comment below!
Entries must be received by Friday, March 9, 2012 at midnight Pacific Standard Time.Winners will be selected randomly and notified by email. Make sure to add info@foundationrestoration.org to your contacts to ensure delivery of the email. Winner will have 3 days to respond before winnings are forfeited. Open only to those living in the U.S. (So sorry 

 )