Services
One of the greatest investments you can make is getting professional care for yourself and/or your marriage. We believe that you shouldn't have to face struggles or hiccups alone. Often times it just takes a little guidance and direction to get you back on the right track, which is why we provide professional, confidential therapy at reduced rates in a comfortable, caring, Christian environment.
Whether it's just keeping your marriage healthy and strong with a marriage check-up, going through our premarital preparation sessions, overcoming ongoing struggles you and your spouse may be battling, or overcoming serious issues that threaten the longevity of your marriage, we're here to help. Our clinical experience coupled with our passion and heart for people sets us apart and means you don't have to lose heart or hope. Allow us to help you!
Couples, Adults, Young Adults, and Families
Marital & Couples Therapy
Marriage Enrichment
Premarital
Spiritual Formation
Depression
Anxiety
Grief/Loss
Adjustment
Identity/Self-Esteem
Communication
Ministry
About
"May the Lord make your love increase and overflow for each other." 1 Thessalonians 3:12
Ashley McIlwain, MA, LMFT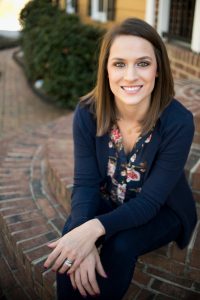 Ashley McIlwain, MA, LMFT is a Licensed Marriage and Family Therapist  who received her Bachelor's Degree in Psychology from Palm Beach Atlantic University and her Master's Degree in Clinical Psychology with a Specialization in Marriage and Family Therapy from Azusa Pacific University.
Ashley is the Founder and CEO of Foundation Restoration, a 501(c)(3) non-profit organization which offers a wide range of resources committed to helping relationships thrive. Believing that marriage is the foundation of society, she passionately utilizes her non-profit, therapy, speaking engagements, and writing to prepare, nurture, salvage, and encourage healthy, strong marriages from a biblical perspective. Her past experience includes partnering with Moody Publishers and Dr. Gary Chapman as Managing Editor to launch and develop a website focused on premarital preparation.
Her areas of focus include premarital, marital, and individual therapy working through life transitions, relational issues, personal growth, boundaries, restoration, depression, and anxiety. She is certified as a Prepare & Enrich Facilitator, SYMBIS Facilitator, and is a member of the American Association of Christian Counselors as well as the AACC Marriage & Family Division. She has completed Level 1 Gottman Training.
Ashley loves connecting with, helping, and encouraging people professionally and personally. Her heart is to support those hurting and help them to feel understood, cared for, and hopeful on their path to healing.
Hope Arendt, LMFTA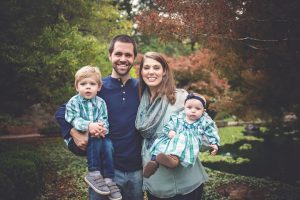 Hope is a Licensed Marriage and Family Therapy Associate (LMFTA). She received her Master's degree in Marriage and Family Therapy from Pfeiffer University, one of three accredited programs in North Carolina. She also holds a Bachelor's degree in Psychology and is certified as a facilitator of PREPARE/ENRICH and Trauma-Focused Cognitive Behavioral Therapy.
Hope specializes in grief therapy, anxiety, and family conflict, and has a passion for those searching for meaning and purpose in life. So many clients come in and are at a loss of what to do next; they feel hopeless. Her favorite part about therapy is the moment that they see a glimmer of hope: that things can change and they can find joy again. This is a huge shifting point in the process of therapy and it means two big things. One, you have formed a trusting relationship with your therapist. Two, renewed hope gives a boost of motivation to push forward and reach your goals. Hope Arendt has a passion for this journey, "I wish nothing more than to form a genuine trusting relationship with my clients and to lead them to their glimmer of hope. Ultimately, this will result in tremendous change in their lives!"
She lives in Raleigh, NC with her husband, Cole; her son, Azariah; and her daughter, Lenora.
Location & Contact Information
9370 Falls of Neuse Rd., Suite #203
Raleigh, NC 27615
phone/fax: (919) 569-5820
*You can park in any vacant spot in the office complex. We are located in building 9370. Once inside, proceed up the stairs to the second level. Our office is on the right. Upon entering, clients may be seated in the waiting area, and we will be with you. Please plan to arrive 5-10 minutes early, and make sure you have completed all of your intake paperwork through the client portal  48 hours PRIOR to your initial session. Clients who do not complete their intake paperwork prior to the session will need to complete it during their session.
Click edit button to change this code.
Other Information
Payment: Payment is due at the time of services. We accept cash (please bring exact amount as change is not available), checks, or debit/credit cards. We offer reduced rates from industry standard. We are an in-network provider with and accept Blue Cross & Blue Shield of North Carolina insurance. If you are seeking insurance reimbursement, we encourage you to call your insurance company and determine your benefits. We will provide bill summaries for you to submit to your insurance company for reimbursement for an out of network provider.
Scheduling Appointments: You can call our office at (919)569-5820 to make an appointment.