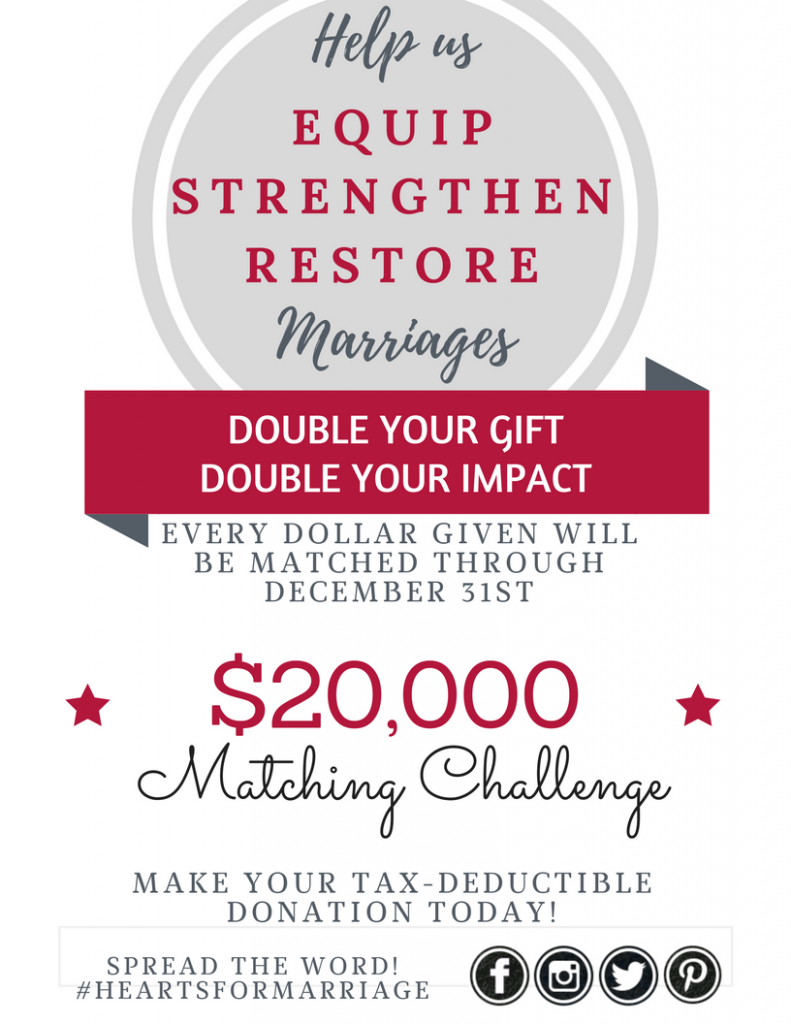 We know you share our heart and passion for marriage, which is why we are excited to invite you into the work that we're doing here at Foundation Restoration to equip, strengthen, and restore marriages! Through our professional therapy services, marriage seminars and workshops, date night events, and online resources, our organization has been strengthening the heartbeat of our society.
Take a look at the impact our ministry has had this year alone (and it's not over!)…
Hours of Professional Therapy Provided
Couples Strengthened Through Seminars, Workshops & Date Nights
People Impacted Through Our Website
Couples Prepared for Marriage
There are so many stories of marriages changed and families strengthened because of what we do through our ministry … perhaps you are one of them!
Thank you for doing these workshops & seminars. They are invaluable. It's something I/we have never done before, and it is paying instant dividends.
We liked the comfortable, laid back environment, and thoroughly enjoyed the fact that it was a real 'work' shop. It was nice to have facilitated 1:1 time with my spouse.
Every time you publish an article I find myself at 'tip-toe' anticipation hanging on to every word you write. Thank you for letting God use you to minister to the masses.
We love going to Foundation Restoration events. Ashley is always on point and has a way of interspersing humor at just the right time. We've been married going on 32 years and we always find nuggets that we can take away from the seminars that we can use to make our marriage even better.
Doing the premarital preparation sessions with Ashley has been one of our greatest blessings as a couple. Her sweet nature and humor makes the awkward idea of 'couples counseling' both comfortable and extremely valuable. We treasure this experience!
Doing the premarital sessions helped us start our marriage off on the right foot. Ashley was kind and thoughtful throughout our sessions and we wholeheartedly recommend counseling with her for any couple at any stage of life.
At Foundation Restoration, we depend on people like you to partner with us in giving so we can continue to equip, strengthen, and restore marriages, like yours! Would you please consider making a tax-deductible donation to our organization and join us in strengthening the heartbeat of society? Now through December 31st, every dollar will be matched dollar for dollar up to $10,000 to help us reach our year-end goal of $20,000! That means you have double the impact when you give! We are so thankful for you, for the opportunity to serve individuals, couples, and marriages, and we give thanks for our generous donors who are a vital part of our ministry!