Join us in equipping, strengthening, and restoring
the foundation and heartbeat of our society — marriages!
When you give today, you are equipping pre-engaged and engaged couples for marriage, strengthening couples at every stage of their lives and relationships, and restoring marriages that are struggling.
Your partnership with our organization enables us to minister to couples everywhere, and ultimately strengthen the heartbeat of our society. Strong marriages make strong families that in turn make strong communities and ultimately a strong world. Thank you for your generosity and partnership!
At Foundation Restoration, we believe that marriage is the heartbeat and foundation of society. As a nonprofit organization, we work hard to provide individuals, couples, and families with resources to strengthen, encourage, and inspire them. Some of our services include:
Professional Therapy/Counseling
Marriage Seminars & Workshops
Date Night Events
Our Website – Articles, Videos, Interviews, & More
Church Partnerships
Resource Giveaways
Social Media – Daily Quotes, Encouragement, Marriage Tips, & More
As a 501(c)(3) status non-profit organization, we rely largely on generous contributions from people like you to enable us to accomplish our ministry's mission. We view your gift as something sacred and promise to operate with integrity and honor your generosity by using your gift in the most effective way to help advocate for individuals, couples, and families. Your gift will be used where it is needed most to provide hope and healing.
Donate by Mail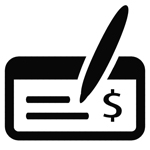 Checks and money orders can be made payable to Foundation Restoration, and mailed to:
Foundation Restoration Inc.
9650 Strickland Rd., Suite 103-180
Raleigh, NC 27615
Donate via Online Banking
Another option is to set up a direct donation through your online banking. Simply login to your online banking account, go to your Bill Pay module (this will vary from bank to bank), and set up a recurring donation/payment for Foundation Restoration with our mailing address. Contact your bank if you have any questions or issues.
Other Ways to Support Our Mission
Donate Items
Do you want to partner with us to impact marriages but prefer not to just write a check? We have a list of items that our couples need or our organization needs to help couples that we'd love for you to donate! Check out the list here.
Pray
Prayer is the most powerful and important part of our ministry. Through prayer, you can help us fight against the enemy of our souls and win much-needed spiritual battles. Become a prayer warrior.
Spread the Word
Help us spread the word about our ministry. Connect with us on social media, and invite everyone you know to do the same. Like, share, and comment on our posts to help encourage and equip others.

Host a Fundraiser
One of the greatest ways you can support our ministry to marriages is by hosting a dinner in your home with those you believe share yours and our hearts for marriage and invite them into the work we're doing.  We will give you all of the information you need to share our vision. Contact us for more information.
Sponsor a Couple
Part of our ministry is to provide professional therapy services to couples at every stage as well as support couples in leadership & ministry. If you'd like to donate specifically for a couple in need to receive services or encouragement, you can sponsor a couple. Find out how.

Host a Marriage Event
Invite us to come do a marriage seminar or date night event at your church! This is a great way to bless and encourage the couples in your community. Get more information
Contact Us
Interested in Supporting our Mission?
If you'd like information about any of the above ways of supporting our mission, please contact us with your questions, ideas, and ways you'd like to serve.
Contact Us