Meet Our Valuable Team Members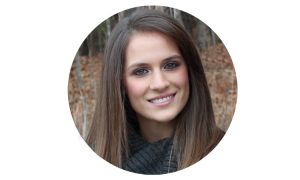 Ashley McIlwain, MA, LMFTA
Founder & CEO
Ashley McIlwain, M.A., LMFT is a Licensed Marriage and Family Therapist, speaker, and writer. She is the Founder and CEO of the non-profit organization, Foundation Restoration, and blog LittleWifey.com, which are comprehensive resources committed to restoring the very foundation of society – marriage. She is committed to and passionate about helping relationships thrive. Ashley meets with clients for premarital, marital, and individual therapy at Foundation Restoration's office, which is located in North Raleigh. She is certified as a SYMBIS Facilitator, Prepare & Enrich Facilitator, and is a member of the American Association of Christian Counselors, AACC Marriage & Family Division, and the American Association of Marriage & Family Therapists. Her past experience includes working with Moody Publishers and Dr. Gary Chapman as Managing Editor to launch and develop a website focused on premarital preparation.
Ashley holds a bachelor's degree in Psychology from Palm Beach Atlantic University and a master's degree in Clinical Psychology with a Specialization in Marriage and Family Therapy from Azusa Pacific University. Currently she and her husband, Steve, reside in Raleigh, NC.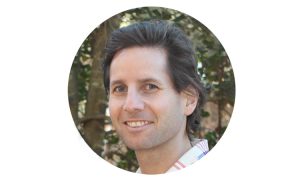 Steve McIlwain is a producer at a video game company. He received his Bachelor's degree in Marketing and a Masters in Business Administration. Steve resides in North Carolina with his wife Ashley.
Greg is a retired Project Manager and a Licensed Minister with the Fellowship of Christian Assemblies. Rosemary is an Executive Admin for an electronics company and they reside in Macungie, Pennsylvania. They have two married children and three grandchildren. Greg and Rosemary will be married 40 years in May. They have been a ministry team from the beginning. They worked side-by-side in Prison Ministry, Co-Directed Children's Church, Jr. High Youth Group, Singles and Young Married Groups. They have spent most of the last decade enriching marriages at church thru teaching, pre-marriage and crisis marriage counseling. The biggest thing they learned? Love is not a feeling; it's a commitment. Key verse: Philippians 2:3-4.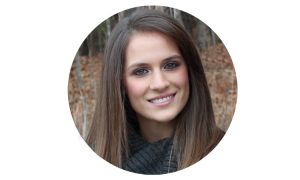 Ashley McIlwain, MA, LMFTA
Founder & CEO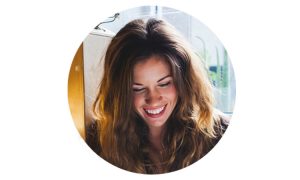 Coleen is a writer, blogger, and speaker whose passion is to inspire the upcoming generation to build the foundation of their lives, relationships, and identity in Jesus Christ. Coleen has served as an editor, event planner, and a social architect and firmly believes in using every outlet possible to share how Jesus transforms lives and relationships.
Coleen holds a Bachelor's degree in Public Relations with a background in Journalism and Media Art from Westminster College. She has also received training in Pastoral Leadership from Hillsong International Leadership College and is pursuing her Master's degree in Pastoral Care and Counseling.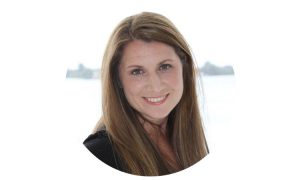 Ricinda Perry is an attorney, wife and mother. Four years ago Ricinda traded in her fast-paced, high-heeled job with one of the largest law firms in Florida for her own relaxed island practice where most client meetings happen over an iced tea on the beach. On most days, you can find Ricinda with her toddler daughter tagging along for a working beach day that often ends in building sandcastles or collecting seashells. She obtained her undergraduate degree from Liberty University and her Juris Doctorate from the Dickinson School of Law of the Pennsylvania State University. Her passion is her family, along with the ability to solve problems and create solutions. Currently she, her husband, Stephen, and daughter, Victoria, reside in southwest Florida.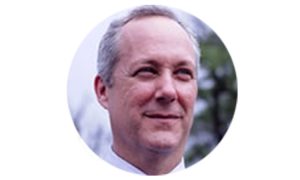 Married since 1975 we have three grown children and nine grandchildren. Began in the ministry in December 1981 and have written two books so far – Generational Impact and Courage to Flee. Senior Pastor at Hope Family Fellowship in Kansas City, Kansas. We planted this unique church in 1993 with a vision to help heal families and release them into ministry to a very hurting world. In addition I serve as a pastor in a round table discussion on the Alive In Christ Radio Show, as a consultant to the Institute of Applied Management in KC, and as a board member for The Council of Family-Integrated Churches. Education includes: a professional designation – CFP, earned a Master's degree in Pastoral Ministry, a Doctorate in Biblical Studies, and a Ph.D. in Pastoral Ministry.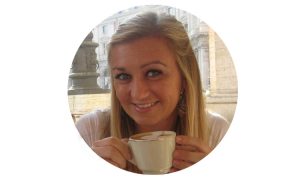 Loryn's number one thrill in life is sharing delicious meals with her loved ones. She enjoy introducing people to dishes that they have never tried, or even never liked before, but come away loving! She doesn't think that weeknight dinner has to be boring. It should be an experience the whole family looks forward to every night. As a wife and mother who works from home every day, Loryn knows that quality and nutrition do not have to be sacrificed in order to get a meal on the table. It doesn't have to be casseroles and cans every day! That's where the idea for her online meal planning website, Menu Therapy, was born. Menu Therapy is her way of helping busy parents and serious home cooks alike, prepare meals using whole-foods and fresh ingredients. Put down that flavor packet and can of "cream of whatever," and begin using fresh herbs and spices to achieve a more healthful and delicious result. Loryn graduated from San Diego Culinary Institute in 2011, and will be a lifelong learner of everything food. Taking what she learned in the culinary arts and combining it with what she knows works in her kitchen for her family, Loryn creates weekly meal plans and shopping lists for people who love to cook. Loryn lives in Southern California with her husband of almost nine years, BJ, and their two children Kellan and Allie.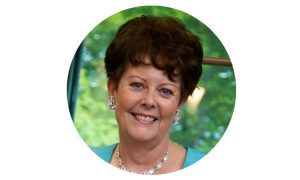 Carol is a Registered Dental Hygienist and lives in California. She and her husband, Gary, have been married for 41 years. They have 2 children, both grown, and two grandchildren.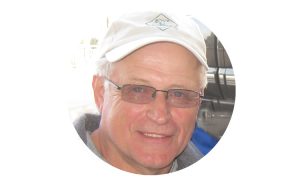 Rick is a District Manager of a Rural Electric Cooperative. He and his wife, Melinda, reside in southcentral, PA. Raising three successful daughters, who are Christian wives and professionals in their chosen fields, he says, "Has been their greatest achievement."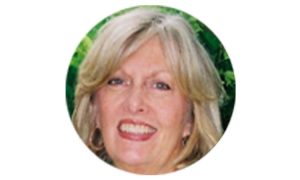 Stephanie Tracey and her husband Bruce of 45 years have a grown son and daughter and five grandchildren ages. Stephanie was trained as an elementary school teacher and has also served the Baltimore Class of Bible Study Fellowship International for seventeen years where she facilitated discussion groups, and mentored women of all ages. After designing a program to help her dyslexic daughter learn to read, Stephanie operated a tutoring business for twenty years in the Baltimore area, serving hundreds of families with special needs. That business evolved into Tracey Tutor which now offers educational materials and tutor training to homeschool parents, teachers, and missionaries throughout the US and Africa. Having faced the challenges of a daughter with learning disabilities, a husband with a traveling career, two grandsons with autism, and a mother with Alzheimer's disease, Stephanie is passionately convinced that the Lord equips the called, and uses every challenge to mold us into the people He wants us to be. She daily seeks opportunities to share with younger women her real life experiences of God's faithfulness to her and her imperfect family throughout the decades.