By Steve McIlwain
Hubs here.
It was 1990.  The sun was setting on 80's glam rock: Twisted Sister, Poison, Cinderella, and Motley Crue had reached their apex and were fading into the rear view mirror.  Van Halen, Bon Jovi, and Guns N Roses reigned supreme.  Nirvana, Pearl Jam, Alice in Chains, and Soundgarden were primed to usher in the era of flannel and teen angst: grunge.  This secular backdrop created the perfect mosaic for the defining Christian rock album of the 90's: Petra's Beyond Belief.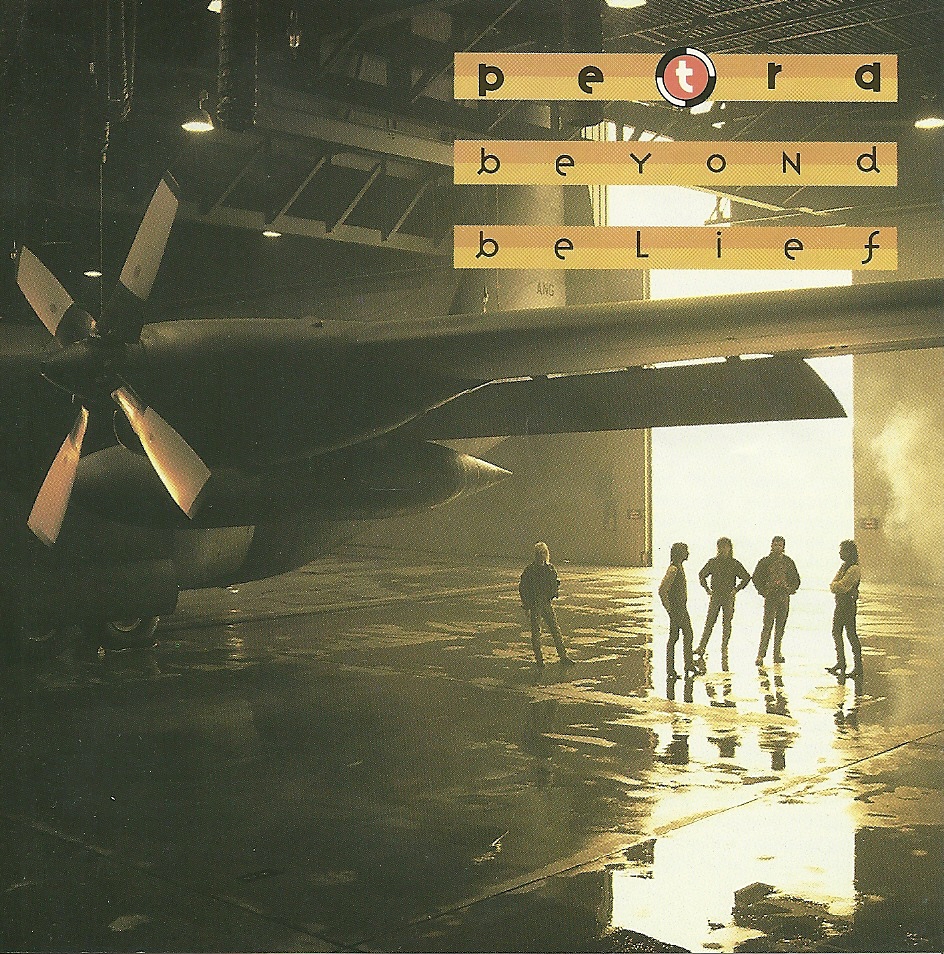 Petra: the undeniable gold standard of Christian rock.  Controversial, powerful, epic.  The first four tracks of their heroic album Beyond Belief are must-haves for lovers of all things 90's, Christian, and synthesized.  If you don't own them, head over to iTunes immediately for a jolt of pure 90's goodness that will be the best $3.96 you spend all year.
What does Petra's Beyond Belief have to do with marriage?  Nothing really.  But it's awesome, and I'd like to dedicate the first four songs of Beyond Belief to your marriage.
Armed and Dangerous
The enemy will tremble
As young and old assemble
A mighty army up in arms
The first track of Beyond Belief lets us know that Petra means business.  It doesn't have the hardest edge and it's not the catchiest of the bunch, but it gets right to the point: we are here to rock.
Your marriage is armed and dangerous.  It is the living, breathing version of God's love for us (Genesis 1:27).  God created marriage as a perfect portrait to illustrate His sacrifice and devotion.  When you love your spouse unconditionally, you serve as an example to your spouse, family, and everyone around you that God's love is real, alive, and tangible (Ephesians 6:21-33).  One of the enemy's greatest devices is his attack on the state of marriage.  Over half of marriages fail, and pop culture portrays marriage with hand-cuffs and eternal boredom.  A thriving marriage defiantly shakes a fist at the enemy and exhibits God's love to the world.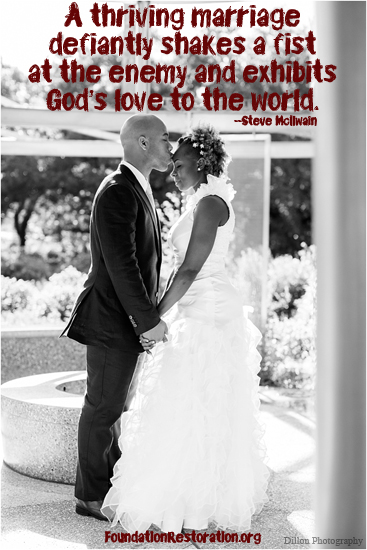 This is not to say that everything about your marriage has to be perfect all the time.  However, it does mean that no matter how bleak your circumstances may be, you are committed to sticking with your spouse, loving them selflessly, and fighting through struggles together.  This is one of the best ways you can illustrate Christ's love and be a threat to the devil's schemes.  That's right: armed and dangerous.
I Am On The Rock
Though the winds may blow
And though the floods may grow
I shall not be moved, 'cause I am on the Rock
Deep riffs.  Insanely catchy chorus.  I am on the Rock delivers a foot stomping, fist pumping anthem.
Your marriage must be centered on the rock of Christ.  Marriage requires tapping into a higher supply of love, dedication, and commitment.  Psalm 121:1-2 says, "I lift my eyes to the hills—where does my help come from? My help comes from the Lord, the Maker of heaven and earth." The wind will blow.  The floods will grow.  Where do you turn when your love for your spouse has run out?  What do you do when you feel like you could never forgive your spouse?  Who do you turn to when you are ready to walk away?  The bedrock of Christ's love and word are pillars to lean on during difficult times. God is our refuge and strength, an ever-present help in trouble (Psalm 46:1).
Creed
I believe in God the Father – maker of heaven and earth
And in Jesus Christ His only Son
I believe in the virgin birth
Chilling synthesizers wet the palette for this eerie turned edgy power ballad.  This is the anthem The Undertaker would use as his entry music if he were a pastor.
Creed is all about what you believe.  It is a battle cry for your core beliefs.  Creed defiantly and unapologetically proclaims that the rock warrior in you wears your passion on your sleeve and backs it up with your life. So, what is your creed for marriage?  Are your marriage vows solemn oaths or tossable epitaphs?  Are you truly willing to live the creed, "I take you to be my wife/husband, for richer or poorer, better or worse, in sickness and in health, till death do us part."?  Your marriage is a commanding statement to the world regarding what you truly believe.
Beyond Belief
There's a higher place to go
Beyond belief, beyond belief
This title track delivers the goods when all too many title tracks fall short.  A tasty riff, a dash of sweet synthesizer, a heavenly smoothness: Beyond Belief is the perfect clean-up hitter for the best Christian rock album of the 90's.
Marriage is a union that can take you places you never thought you'd go.  The intimacy, depth, and closeness that can be attained are mind blowing.  Knowing another person so intimately and being fully exposed to them presents one the most unique and powerful relationships you can have on earth.  This is not an easy thing.  Marriage can be quite painful and hurtful.  Years of mistrust and bitterness build like a volcanic crust.  Decades of marital dissatisfaction can be dominated by unrealized dreams and shattered expectations.  However, pushing through the pain, fighting for common ground, and keeping your eyes focused on the perfect picture of love in the midst of imperfect circumstances takes you to a higher level.  It takes you to newfound depths of understanding, love, and appreciation.  (sing it) Beyond belief, beyond belief.
Copyright © 2014, Foundation Restoration.  ALL RIGHTS RESERVED. No reproduction allowed without written permission from Foundation Restoration and/or the author.