By Rob Thorpe
What is the secret for enjoying a thriving marriage even after the kids come along? After raising three sons, being married for over 36 years, and having counseled countless couples over the years, I am excited to share the "secret" with each of you.
The secret to enjoying a fulfilling, thrilling marriage after your children come along … is to invest in enjoying a fulfilling, thriving marriage before they arrive on the scene. Contrary to some popular world thinking, having one or more children will not solve your existing marriage woes. Anyone who has been married longer than an hour knows that marriage is hard. Two self-focused people trying to live together 24/7 is much harder than any of us ever imagined.
To make matters worse, recent research tells us that over 60% of children growing up in the United States today are growing up in a single parent or step-parent home. The result is that the great majority of couples saying, "I do," have never actually seen a thriving marriage themselves. They are left to on-the-job training and the endless barrage of media to help them fashion their paradigm of marriage.
Even without children at home, marriage is hard work. We continually deal with our sinful nature, selfishness, anger, hurt feelings, unmet expectations, disappointment, and a host of other issues. When children are added to the equation, all of the existing issues a couple struggles with are multiplied several fold. Add to this – sleeplessness, little time with God, little time with each other, lack of sexual intimacy, and the 24/7 demands of your wonderful offspring – and it is easy to see that one of the top three seasons of life when divorce rates are at their highest is when a couple has one or more young children.
The key is to do whatever it takes to become deliberate in your walk with God and your relationship with your spouse every single day. As a Christ follower and a minister to husbands – I would be remiss not to mention that the primary responsibility for making sure this deliberateness takes place at home, is on our shoulders. God declares us to be the "head" of our home, and one primarily responsible to show Christ-like, servant leadership, protection and provision (thank you John Piper for that great definition).
God is looking to us (husbands) to take the lead in modeling what a daily, moment-by-moment walk with Christ looks like. As the leader, we are the ones He will hold accountable for "drawing close to Him, hearing His voice, and following Him" when it comes to our personal walk with God and our responsibility as head of our home.
Marriage was never intended to be lived apart from God. Therein lies the secret to thriving in our marriage, with and without kids. We have to be deliberate about our daily walk. In John 15:5, Jesus tells us that we "can do nothing without Him." The meaning of "nothing" in the original text … means "nothing." We can never enjoy a thriving marriage without turning to Him every day for the great wisdom, humility, selflessness, grace, and love we need for such an undertaking.
The second most common sacrifice that couples make after kids enter the picture is … time together. Young kids (especially infants and toddlers) demand everything we have. We don't intend to drift apart as we focus all of our attention on our young ones, but many couples get so focused on their children's needs that they neglect their spouses.
I Corinthians 7:33-34 tells us that as married people our number one priority is "to please our spouse." Nowhere in scripture does it ever tell us that our children become a higher priority than our spouse. Yet, countless divorces have happened because the kids have come between the husband and wife. Again, it is the husband's responsibility to see to it that this doesn't happen.
As chief among sinners, I was so completely enthralled with my three sons, coaching all of the myriad of sports they each competed in, and trying to be super-dad – that I neglected my most precious relationship. Thank God He got my attention before it was too late. I absolutely love my sons. From birth until now (married with kids of their own) they have been the great joy of my life. But, the love of my life and my highest earthly priority is my amazing wife.
So men, let me offer three practical suggestions that will pretty much guarantee your marriage will thrive before, during and after kids:
1. Become a deliberate follower of Jesus. This does not mean simply attending church regularly or reading a devotional a few days a week. I am talking about developing a deep, personal relationship with a Person. He asks us to do the same thing He asked His disciples – "follow me." If we do that, He "will make you" a fabulous husband.
2. Fight for time with your wife. Take the time to plan a night out and a weekend getaway on a regular basis. These don't have to be expensive (a walk together, grilling burgers at the park, etc.), but you both need to keep your relationship your top priority. Keep pursuing your wife. Get her out of the house. Flirt with her, hold her hand, and open her door. She needs to know you love, desire and appreciate her.
3. Become a student of your wife. I Peter 3 commands us to "live with our wife in an understanding way." Ephesians 5 commands us to "love her like Christ loved the church and give ourselves up for her." We cannot be neutral. We can't assume everything is okay. God calls each of us to spend whatever time it takes to better understand our wife's needs, engage with her emotionally, and then make whatever sacrifices necessary to meet those needs. He also promises that if we do that – our needs will be met in the process.
Your marriage will be as fulfilling as your walk with Christ. If you aren't experiencing a thrilling, fulfilling marriage – the first place you should check is your walk with Him. Remember – God first, then wife, then kids.
Blessings,
Rob
Copyright © 2012, Foundation Restoration.  ALL RIGHTS RESERVED. No reproduction allowed without written permission from Foundation Restoration and/or the author.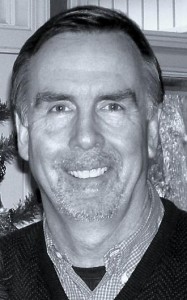 Rob Thorpe is the author of two popular books directed at husbands; Husband – A User's Guide, and ReNEWed – A 30-Day Devotional Challenge for Husbands, and is the founder and director of Square1 Ministries and C.R.E.W.
Rob is a frequent speaker at Iron Sharpens Iron Men's Conferences nationwide, has appeared on VTN and has written numerous articles for marriage-related blogs and magazines. He is host to the Internet's largest husband-specific blog (http://square1ministries.com/blog) and is followed by thousands on Twitter (http://twitter.com/husbandmentor ). His third book, CHOICES, is due to be released in the summer of 2012.
Married since 1975, Rob and his wife Billie live in Little Rock, Arkansas, and have three sons, three daughters (in-law) and 5 grandchildren.

Congratulations to our winner … Sandra Houtz!!! An email has been sent to you Sandra  from info@foundationrestoration.org, please make sure to respond to it by Thursday, July 12 to claim winnings!
7″ Android Color Multimedia eReader with Kindle pre-installed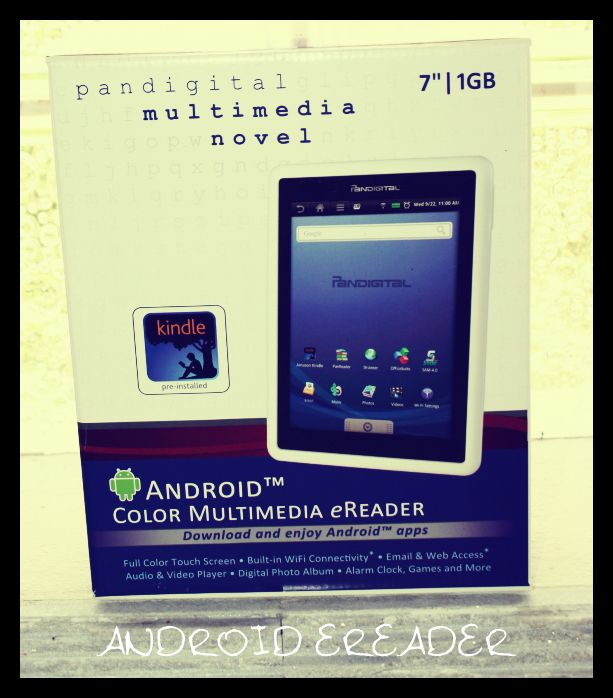 PLEASE READ INSTRUCTIONS CAREFULLY to ensure eligibility! LEAVE A COMMENT below on today's article to get entered to win today's featured giveaway (EVERYONE MUST LEAVE A COMMENT TO GET ENTERED). For additional entries do one or more of the following (each item is clickable to take you where you need to go) AND MAKE SURE TO INCLUDE WHICH YOU DID IN YOUR COMMENT BELOW!!! If you have already done any of the items listed below (for example, you "liked" us on Facebook prior to this giveaway), make sure to still include which you did in your comment below (ALL ENTRIES WILL BE VERIFIED, so please be honest)!!!
Entries must be received by Friday, July 2, 2012 at midnight Pacific Standard Time. Winners will be selected randomly and notified by email. Make sure to add info@foundationrestoration.org to your contacts to ensure delivery of the email. Winner will have 3 days to respond before winnings are forfeited. Winner will also be announced here on this post on July 2, 2012. Open only to those living in the U.S. (So sorry:()